Year One Learning Zone

Welcome back to Year 1!
Hello everyone! Welcome to the Year 1 learning zone! Please explore this page to find key documents, links and useful sites which will support your child's learning.
Parents, please click on the link below for my 'Meet the teacher' slide show, it has useful information about the timetable, homelearning routines and our new topic!
Year 1 – Meet the teacher September 2020
---
Here are some very useful sites and links to use at home!
Phonics  Activities 

For the teaching of phonics, we follow the Letters and Sounds document (link above including word/sound banks). Year One focuses on phase 5 of the document. This is 30 week journey and throughout there is constant revision of the earlier phases, particularly phase 3 and 4 within this phase.

'Phonics Play' is a great website which has games which relate to the phases.  You can access this site for free during this difficult time to help with the phases suggested or for any other practise.
Username: march20 (all lower case)
Password: home (all lower case)
---
Reading Activities

The Oxford Owl website is offering a variety of books free online during the school closure. This it the scheme we use in school. You can find out which 'band' your child is on by looking at one of their current books. You can also re-cap easier levels for practise or give your child a challenge.

Rising Stars by Rigby are offering parents a 90 day free subscription to their books online. We also use these books in school for our extension texts. There is a lovely range of books on here.
---

With all of these key Year One objectives in mind, please can I point you in the direction of the Pobble 365 website. This site shares an amazing new picture every day! On here it gives story starter suggestions, gives you the chance to fix 'poorly' sentences and make them more exciting, choose the correct punctuation and other many fun ideas.  This will give your children to write to their ability in applying all of the above key skills. Year One is about repeating these opportunities so that children can gain confidence as writers and get the chance to embed these skills when they further develop their writing as they continue to learn.
I have compiled a help sheet for parents with some more guidance of how you can get the most out of using Pobble. Please click here:
Website Pobble Guidance for Parents
Handwriting

Have a look at the 'Write Repeat' website. It reminds your children how to form the cursive letters.
---
Maths Activities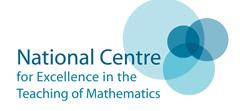 The National Centre for the Teaching of Mathematics (NCETM) have launched new videos demonstrating the teaching key maths skills.

Carol Vorderman, maths genius, has her own website 'The Maths Factor'. This is usually a paid subscription, but she has made the resource free during this period.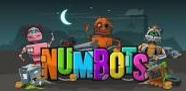 We would encourage you to take full advantage of the Numbots subscription which was sent home during March.  This subscription has been extended and is therefore a great tool to continue these number facts over the summer. This helps the children to practise their mental maths skills such as their number facts, number bonds etc. (Please e-mail if you have misplaced your child's username and password).

Additionally, the website IXL has over 233 games for Year One children. You can pay to be a member, but you're allowed to play a game daily for free.
We have been working on counting in 2s. We are looking at showing these in arrays (organised patterns) to be able to count them clearly. For example, 3 lots of 2 would be 2s in columns of 2, 3 times.
Our PSHE (personal, social and health education) follow and use this scheme in school. The children love it (just ask them about Deedee!) and it has a wealth of resources. Please sign up and you can have these e-mailed to you. They include videos and ideas of activities. This comes highly recommended.
Sign up here: https://www.1decision.co.uk/1decision-home-learning 

We use Phunky Foods in school in science lessons and as part of P.E. They have run clubs in school for parents and children as well as workshops for all classes. They have been busy preparing a home-learning experience which is free and doesn't require any passwords to log in. There are healthy eating challenges, recipes, exercises and mindfulness activities.
Coronavirus Explained

Coronavirus-A-Book-for-Children (1)
dave-the-dog-coronavirus-1-1 (1) (003).pdf
This book has been written by a fellow teacher for children during this time. Click this link to download the text for free.
Timetable and curriculum overviews can be found below: