Year One Learning Zone


Hello everyone! Welcome to the Year 1 learning zone! Please explore this page to find key documents, links and useful sites which will support your child's learning.
Those at home, please find the work for this week below: WB 27.9.21
Timetable:
Monday AM – Maths, Comprehension/Reading, Phonics. PM – Foundation subjects.
Tuesday AM- Maths, English, Phonics. PM – Foundation subjects.
Wednesday AM – Maths, English, Phonics. PM – Foundation subjects.
Thursday AM – Maths, English, Phonics. PM – Foundation subjects.
Friday AM – Fluency Friday, spelling, Phonics activity. PM – Foundation subjects.
Wake up shake ups to help us with our counting:
Let's Get Fit | Count to 100 by 1's | 100 Days of School Song | Counting to 100 | Jack Hartmann – YouTube
Count Together by 10's | Counting Workout for Kids | Jack Hartmann Counting by 10s – YouTube
Count by 5's | Exercise and Count By 5 | Count to 100 | Counting Songs | Jack Hartmann – YouTube
Count by 2 | Dancing 2's | Skip Counting by 2 | Count to 100 | Educational Songs | Jack Hartmann – YouTube
Monday – Order objects
Video: Aut1.4.1 – Order objects on Vimeo
Worksheet: Y1-Autumn-Block-1-WO12-Order-objects-2019.pdf (whiterosemaths.com)
Tuesday –  Order numbers
Video: Aut1.4.2 – Order numbers on Vimeo
Worksheet: Y1-Autumn-Block-1-WO13-Order-numbers-2019.pdf (whiterosemaths.com)
Wednesday – Ordinal Numbers
Video: Aut1.4.3 – Ordinal numbers on Vimeo
Worksheet:Y1-Autumn-Block-1-WO14-Ordinal-numbers-2019.pdf (whiterosemaths.com)
Thursday – The number line
Video: Aut1.4.4 – The number line on Vimeo
Worksheet:Y1-Autumn-Block-1-WO15-The-number-line-2019.pdf (whiterosemaths.com)
Fluency Friday Activities
Numbots – Please find log ins at the front or back of your child's home learning book!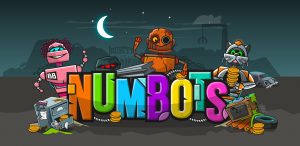 We are reading The Worrysaurus by Rachel Bright and Chris Chatterton
Here is a link to the story on youtube to enjoy at home: The Worrysaurus – Children's books read aloud / bedtime stories for kids. – YouTube
Monday – Comprehension/Reading.
Spend some time reading your school reading book and completing a comprehension. Choose phase 3/4/5 depending on your child's ability.
Tuesday – Fiction and Non – fiction
Research what features make a fiction book and a non- fiction book, then sort the books into each group.
Wednesday – Plan your own dinosaur story!
Thursday/Friday – Write your dinosaur story, using your plan. 
For extra reading online…
Try to read as much as you can at home. In the home learning packs you will find some additional reading books.
Also, check out the Oxford Owl website for FREE e-books. Just click on your child's book band. E.g. Yellow, Green etc. You can also re-cap easier levels for practise or give your child a challenge.
Each week we have 1 reading skill lesson in Year 1. This week is inference – looking for clues. Why not look at your reading book – what is said about the characters? What can you see in the pictures? Have a chat with your grown up about it.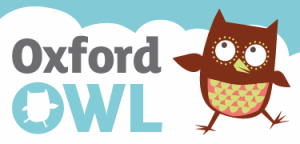 This week we are recapping the ar, or, er, ur digraphs.
Here are some links to helpful videos that encourage your children to read (chop and blend) words. Then have a go at writing some of them and finally putting them into a sentence. Use this template for all phonics lessons: Lesson worksheet – use for all
Monday
ar – 'ar' Words | Phonics Phase 3 – YouTube
3 words: park, sharp, charmer.
Sentence: I park my car at the farm.
Tuesday
or –'or' Words | Blending Phonics Phase 3 – YouTube
3 words: pork, short, torch.
Sentence: The man had a torch to see in the dark.
Wednesday
er – 'er' Words | Phonics Phase 3 – YouTube
3 words: term, farmer, flower.
Sentence: The farmer had a flower.
Thursday
ur – Phase 3 Phonics | ur Digraph – YouTube
3 words: turn, church, hurt.
Sentence: When you turn the corner, you will see the church.
Friday
For the teaching of phonics, we follow the Letters and Sounds document (link above including word/sound banks). Year One focuses on phase 5 of the document. This is 30 week journey and throughout there is constant revision of the earlier phases, particularly phase 3 and 4 within this phase.

'Phonics Play' is a great website which has games which relate to the phases.
You can start a free trial on the website at any time!
Foundation subjects –  Geography and Science
This week in Geography, as part of our dinosaur topic, we will be looking at the seven continent and how the earth looked at the time of the dinosaurs – Pangea.
Start by watching and enjoying this song about the seven continents, then try labelling the sheet with the correct continents.
Seven Continents Song – YouTube
Seven continents labelling sheet
Then have a look at how the continents looked at the time of the dinosaurs and how they have drifted to their position today.
Pangea and Continental Drift 2 Animation – YouTube
Then cut out the continents to help save the dinosaurs and piece it back together!
In Science we are continuing to think about the 4 seasons and weather. Can you remember their names?
This week we will be talking/thinking about animals in Winter. We are going to be using some big words like:
Hibernate – goes to sleep/into hiding for winter.
Migration – travels somewhere warmer for the winter.
Adapt – changes to cope with the winter.
Look at the animals on the sheet and see if you can match them up with what they do in winter. You can research it at home if you are unsure!
GANAS PROJECT – LONDON IS BURNING! – GANAS share Year 1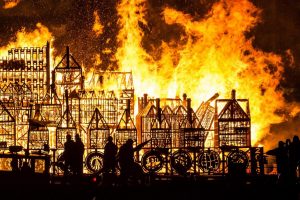 ---

With all of these key Year One objectives in mind, please can I point you in the direction of the Pobble 365 website. This site shares an amazing new picture every day! On here it gives story starter suggestions, gives you the chance to fix 'poorly' sentences and make them more exciting, choose the correct punctuation and other many fun ideas.  This will give your children to write to their ability in applying all of the above key skills. Year One is about repeating these opportunities so that children can gain confidence as writers and get the chance to embed these skills when they further develop their writing as they continue to learn.
I have compiled a help sheet for parents with some more guidance of how you can get the most out of using Pobble. Please click here:
Website Pobble Guidance for Parents
Handwriting

Have a look at the 'Write Repeat' website. It reminds your children how to form the cursive letters.
---
Maths Activities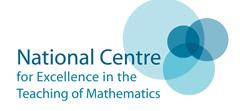 The National Centre for the Teaching of Mathematics (NCETM) have launched new videos demonstrating the teaching key maths skills.

Carol Vorderman, maths genius, has her own website 'The Maths Factor'. This is usually a paid subscription, but she has made the resource free during this period.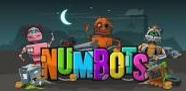 We would encourage you to take full advantage of the Numbots subscription which was sent home during March.  This subscription has been extended and is therefore a great tool to continue these number facts over the summer. This helps the children to practise their mental maths skills such as their number facts, number bonds etc. (Please e-mail if you have misplaced your child's username and password).

Additionally, the website IXL has over 233 games for Year One children. You can pay to be a member, but you're allowed to play a game daily for free.
We have been working on counting in 2s. We are looking at showing these in arrays (organised patterns) to be able to count them clearly. For example, 3 lots of 2 would be 2s in columns of 2, 3 times.
Our PSHE (personal, social and health education) follow and use this scheme in school. The children love it (just ask them about Deedee!) and it has a wealth of resources. Please sign up and you can have these e-mailed to you. They include videos and ideas of activities. This comes highly recommended.
Sign up here: https://www.1decision.co.uk/1decision-home-learning 
Coronavirus Explained

Coronavirus-A-Book-for-Children (1)
This book has been written by a fellow teacher for children during this time. Click this link to download the text for free.
Timetable and curriculum overviews can be found below:
Summer 1 – Please Miss Hartshorne!
Parents, please click on the link below for my 'Meet the teacher' slide show, it has useful information about the timetable, homelearning routines and our new topic!
Year 1 – Meet the teacher September 2020