Year One

Please stay in touch and email: year1@richardclarke.staffs.sch.uk
---
Message from Miss Cooper (29.06.20)

Dear Year One,
I hope you're all getting on well with our new topic. I'm glad some of you have already made a great start with this! Remember to keep looking after those plants!
The feedback from some parents is great for the the One Decision link at the bottom. If you haven't had chance to take a look, I really would recommend this. Your children love this scheme in class and the elements covered are not only crucial for your child's personal and social education, but at the moment, they may a welcomed addition to all you're doing at home. Let me know how you get on!
Please be aware that I am now in school daily. Therefore those of you who are still at home, please stay in touch. There may be some delay in replying to you but I'll do my very best. I still miss you and want to know how you're doing so keep in touch, please. Thank you for your patience.
To those families who are learning from home, please be assured that the work on this Learning Zone reflects what they will be learning at school.
Our picture gallery hasn't had as much added recently so don't forget to send your photos, please. Your friends really do love to see what you've been doing too.
Stay safe!
I miss you all and can't wait to see you soon.
Love Miss Cooper x
---
Message from Archie
Archie at the seaside! Can you tell that he likes digging in the sand?
---
Day by Day Learning
White Rose has altered slightly as all resources are no longer free. Luckily, school subscribe to the paid resources so click below for the related worksheets, but Click here to watch the related maths video for each lesson.
Bitesize is adding daily lessons for English but only adding them on the morning of the actual day. As i'll be in school as of June 1st, please follow the link is to the general Year 1 Bitesize home page and select the day suggested below.
(Don't forget there are other English unit ideas for our topic using books we would have looked at in school during this topic at the bottom of the page in the writing section.)
(Please remember that you may see things which have already been covered. The Year One curriculum constantly re-visits key elements to ensure the children build on their previous learning and also develop a deeper understanding.)
Monday 29th June 2020
English –  BBC Bitesize (29.06.20)
Maths – Ordering numbers
---
Tuesday 30th June 2020
English – BBC Bitesize (30.06.20)
Maths – Recognising coins
---
Wednesday 1st July
English –BBC Bitesize (01.07.20)
Maths – Recognising notes
---
Thursday 2nd July
English –BBC Bitesize (02.07.20)
Maths –Counting in coins
---
Friday 3rd July (Miss Cooper's birthday!)
English – BBC Bitesize (03.07.20)
Maths –  Counting in 5s 
---
Phonics  Activities 

For the teaching of phonics, we follow the Letters and Sounds document (link above including word/sound banks). Year One focuses on phase 5 of the document. This is 30 week journey and throughout there is constant revision of the earlier phases, particularly phase 3 and 4 within this phase.
Each week I will upload a suggestion of the phases to focus on. This is a guide, of course. Please note that not all of this will be new, as said above, constant re-visiting is part of the recommended Government guidelines.
Feel free to e-mail should you have any questions.
Sugested phonics weekly guide
Phonics weekly lesson guide 20.4.20
Phonics weekly lesson guide  27.4.20
Phonics weekly lesson guide  04.05.20
Phonics weekly lesson guide – 11.05.20
Phonics weekly lesson guide 18.05.20
HALF TERM
Phonics weekly lesson guide 01.06.20
Phonics weekly lesson guide 08.06.20 (Please see additional new site link below)
Phonics weekly lesson guide 15.06.20
Phonics weekly lesson guide 22.06.20
Phonics weekly lesson guide 29.06.20

'Phonics Play' is a great website which has games which relate to the phases.  You can access this site for free during this difficult time to help with the phases suggested or for any other practise.
Username: march20 (all lower case)
Password: home (all lower case)

---
Reading Activities

The Oxford Owl website is offering a variety of books free online during the school closure. This it the scheme we use in school. You can find out which 'band' your child is on by looking at one of their current books. You can also re-cap easier levels for practise or give your child a challenge.

Rising Stars by Rigby are offering parents a 90 day free subscription to their books online. We also use these books in school for our extension texts. There is a lovely range of books on here.
Story time

David Walliams is releasing a free children's audio story each day for the next month on his website. You can catch up on previous stories he has read. It also has a section which encourages children to be the illustrator in the style of Tony Ross. There are activities to go with the stories too!
---
Writing Activities
In Year One we have been looking at making our sentences even more exciting!
We have been:
Joining two clauses (ideas) using conjunctions (joining words) such as and, because.
Trying to improve sentences by adding interesting adjectives. For example:
The meerkat lived in a desert. >The golden brown meerkat lived in the baking hot desert.
Adding exclamation marks for something which is shocking, exciting or scary!
Writing questions using question words such as who, what, where, when, how and using a question mark in the right place.

With all of these key Year One objectives in mind, please can I point you in the direction of the Pobble 365 website. This site shares an amazing new picture every day! On here it gives story starter suggestions, gives you the chance to fix 'poorly' sentences and make them more exciting, choose the correct punctuation and other many fun ideas.  This will give your children to write to their ability in applying all of the above key skills. Year One is about repeating these opportunities so that children can gain confidence as writers and get the chance to embed these skills when they further develop their writing as they continue to learn.
I have compiled a help sheet for parents with some more guidance of how you can get the most out of using Pobble. Please click here:
Website Pobble Guidance for Parents
For our new topic, one of the stories we would be looking at would be Jack and the beanstalk. Here are some English-based tasks for you to try:
Jack and the beanstalk English unit
English unit – Jack and the meanstalk
Sentence construction and punctuation game 
Handwriting

Have a look at the 'Write Repeat' website. It reminds your children how to form the cursive letters.
---
Other Maths Activities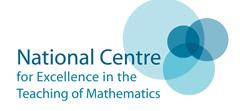 The National Centre for the Teaching of Mathematics (NCETM) have launched new videos demonstrating the teaching key maths skills.

Carol Vorderman, maths genius, has her own website 'The Maths Factor'. This is usually a paid subscription, but she has made the resource free during this period.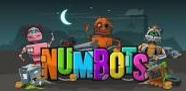 We would encourage you to take full advantage of the Numbots subscription which was sent home during March. (This is live until June 23rd). This helps the children to practise their mental maths skills such as their number facts, number bonds etc. (Please e-mail if you have misplaced your child's username and password).

Additionally, the website IXL has over 233 games for Year One children. You can pay to be a member, but you're allowed to play a game daily for free.
We have been working on counting in 2s. We are looking at showing these in arrays (organised patterns) to be able to count them clearly. For example, 3 lots of 2 would be 2s in columns of 2, 3 times.
---
Topic
Here is the place where you can find suggestions linking directly to our current and past topic as well as other suggestions.
The brilliant artist Doug Hyde has done a piece of art work to raise money for the NHS. Click here to download a version you can colour in and be your own artist!

Make a mug make a difference press release (1700 9.4.2020)
Royal Crown Derby have launched a competition to design a mug. The funds raised will go towards helping people who are suffering during this time.
How does your garden grow? (Part 1)
How does your garden grow? (Part 2)
How does your garden grow? (Part 3.)
How does your garden grow? (Part 4.)
Parts of a plant interactive lesson 
BBC science game (plants and animals) 
Half-term suggestions  – Year One (W/C 25.05.20)
The seaside topic work – part one
Our PSHE (personal, social and health education) follow and use this scheme in school. The children love it (just ask them about Deedee!) and it has a wealth of resources. Please sign up and you can have these e-mailed to you. They include videos and ideas of activities. This comes highly recommended.
Sign up here: https://www.1decision.co.uk/1decision-home-learning 
V.E. Day marks its 75th anniversary this week. Learn about this this based around this inspiring and wonderful celebration:

The Wildlife Trust are offering their annual nature challenge for 30 days during June. You can sign up early and they'll e-mail you lots of fun things to do at home. This challenge is all about nature and the well-being of our planet so it fits in with our topic perfectly. Plus, who's to say you can't start early?!
This strange time will be remembered for years to come; we are a part of history right now! Make your own time capsule.
Previous topic work
We have loved learning all about meerkats! Here are some project ideas for you! I can't wait to see how many you can complete!

If you're struggling for time, or just need a break from more formal learning, here is where you can find quick and easy suggestions of simple activities your child can do.
Boredom Busters – Part 3 (VE Day Special)
---
Keeping active!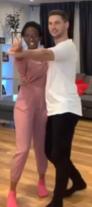 Strictly star, Oti has launched an online dance session for all ages between 11.30 and 12 daily on Facebook.
The BBC Super Movers website has great interactive P.E sessions on. There are also links with videoes to KS1 English, Maths, Personal, Social and Health Education. A great and free resource!

 Joe Wicks, fitness guru is running P.E. sessions live on his Youtube channel at 9am Monday-Friday for half an hour each day. These are a great way to start the day positively and keep our mind and bodies healthy.  You don't have to do the workout at 9 – you can do it at another time – just search by the date. Enjoy!
Science/Keeping Active

We use Phunky Foods in school in science lessons and as part of P.E. They have run clubs in school for parents and children as well as workshops for all classes. They have been busy preparing a home-learning experience which is free and doesn't require any passwords to log in. There are healthy eating challenges, recipes, exercises and mindfulness activities.
---
Other suggestions:
Look at and follow the 'Staffordshire Autism Outreach Team's' page on Facebook. This is an amazing resource and gives daily links to loads of activities for all children, not just those with particular needs. Activities include Staffordshire Police children's games, Trentham Monkey Forest tours. Have a look – it's great!
The UK-based website Twinkl is offering a totally free service to families during these uncertain times. On the website you can find all areas of the curriculum covered including phonics worksheets and games, reading comprehension activities, maths work and the other subjects too. It is valuable and a great way for children to re-visit concepts that they have already learned so far.
The code UKTWINKLHELPS will ensure you are able to access this. (Please note the spelling of Twinkl has no E).
Whilst isolation is a priority, Muddy Puddle Teacher are offering a 30 day free subscription to their resources which are focus on the education of the whole child but in an engaging and outdoor way.
Other free apps/websites:
Bee Bot App for computing,
Numberblocks (numbers 1-20 using many skills – great for practise of key areas taught so far),
Explorify for science,
Prodigy Maths,
Phonics Bloom,
Alphablocks,
Teach Handwriting,
Vooks – storyboooks bought to life,
And for those calmer moments:
Go Noodle (found on YouTube),
Cosmic
Yoga (found on YouTube).
For those who are keen to construct…

---
Coronavirus Explained

Coronavirus-A-Book-for-Children (1)
dave-the-dog-coronavirus-1-1 (1) (003).pdf
This book has been written by a fellow teacher for children during this time. Click this link to download the text for free.
---
| | | | | |
| --- | --- | --- | --- | --- |
| Amazing yoga at home from Bertie! | Emily has made a perfect meerkat home! | Great handwriting from Ed! | I wonder if you can work out who has done this amazing art work when you go for a walk! | Oliver has been busy planting and taking care of the new plants! |
| Ruby concentrating on her maths work. | Handwiring and sentence practise. | Mia making a wish! | Seb's magical maths work! | Ellie is a plant expert! |
| Bertie has been fact-finding in Paris. | Stanley has been planting carrots! | Josh being the Lego master with his beach! | Evie has created a time capsule! | Aoife's bug hotel will be a safe place for the insects next to her wild flower garden. |
| Croft has been a maths super star; weighing, problem solving, number sentences, you name it, he's been doing it! | Emily made some beautiful flowers from pipe cleaners. | Seb's chicken has laid its first ever egg! | Emily has re-created the famous 'Flowers' art by Andy Warhol. | Rain forest work by Ed! |
| Super team effort from Mia and Ruby in science. | Kobe wrote a wonderful postcard to me! | Bertie R's amazing grouping in maths! | Stanley bug hunting in the stream! | Oliver's science work. |
| Eddie T takes on the work of Van Gogh! | Ed printing leaves. | Amazing imaginative writing from Maurice! | Ruby A has pressed wild flowers to make a bookmark. | Ellie S looking for nature and tree spotting! |
| | | | | |
| --- | --- | --- | --- | --- |
| Olivia's art! | Freddie has been busy working hard! | Ruby A has created beautiful art from nature. | Bertie B showing off his amazing maths knowledge! | Olivia made V.E. Day bunting and baked cakes to celebrate! |
| Emily has been enjoying the story of 'Jack and the meanstalk'. | Maurice hard at work! | Wonderful writing by Aoife after reading 'Jack and the meanstalk'. | Josh looked at the blossom festivals in Asia and created this beautiful blossom art work. (Whilst thanking our wonderful NHS at the same time!) | Have you been on a nature walk yet? Josh made this from things he found whilst out exploring! |
| She's done it again! Another amazing window by Ellie S! | Ellie is busy working hard! | Ed and his brother estimated the age of one of their trees. This tree is about 350 years old! | Emily has made a beautiful fairy garden! | Ellie has learned about the blossom festival and been practising her phonics. |
| Luke has been busy with jigsaws. | Ruby J has been looking at weight in maths. | Emily's fairy garden is now complete! | Mia has been the teacher marking these silly sentences. | Ruby A has been growing sweet peas. They're taller than her! |
| | | | | |
| --- | --- | --- | --- | --- |
| Ruby has grown sunflowers too! | Mia and Ruby working out the capacity in maths! | Josh has been writing about pirates who travel over the seas. He has been working hard on joining his writing! Isn't his writing beautiful?! | Ellie's great grandparents used to live in the Cayman Islands. They found it on a beach after poachers had been trying to get the coral. Coral is precious and rare to see. | Seaside phonic blends! |
| Ruby A has been making arrays using glass beads! What a super idea, Ruby! | Maurice has been busy with his phonics. | Olivia has been looking at her blends whilst thinking about the seaside! | Rory has been caring for some baby frogs! They used to be tadpoles! | |
| | | | | |
| | | | | |

Champions of the week (18.05.20)
1st place: Bertie B has 27,762 coins!
2nd place:  Freddie 21,823 coins!
3rd place: Ed H-C 19,411 coins
Special mention of the week: Eddie T 284 minutes worth of games so far!

Archie loves seeing your learning too!
Year 1 Autumn 1 Topic – What makes me me?
Year 1 Autumn 2 Topic Grannys Toys
Year 1 Spring 1 Topic – Houses and Homes
Year 1 Spring 2 Topic – Marvellous Meerkats
Year 1 Summer 1 Topic – Down in the Woods
Year 1 Summer 2 Topic – At the Seaside