Year 2


Coronavirus – A book for children
Click the image for internet safety games and information from 'Thinkuknow'.
---
Message from Miss Salt
Messages from Mr Welsh: 
Week Commencing 29th June
Video Summary
There is a non-fiction theme in reading this week. Have a go at the comprehensions and choose the difficulty level that suits you.
English is looking at a video called "The Bridge" and has lots of different activities relating to it.
Maths is all about measuring!
Miss you all!
---

---
Day by Day Learning Week Commencing Monday 22nd June 2020
English is brought to you by The Literacy Shed this week and will follow a video clip called 'The Bridge' . There are lots of different activities that will practise lots of different skills so give them a go!
I have also added new reading comprehensions which are ALL non-fiction. Give them a go and choose the difficulty level that suits you.
Click here for video links that will support each maths lesson.
Use the BBC  Bitesize link to choose 3 or 4 foundation subject lessons to do throughout the week. Let me know which lessons you choose.
---
 Monday 29th June
Maths – Measure Length – Click here 
English:
---
Tuesday 30th June
Maths  – Compare Lengths – Click here
English –  Character Speech –  Click here. 
---
Wednesday 1st July
Maths – Four Operations with Length –  Click here
English – Character Description Click here
---
Thursday 2nd July
Maths –  Compare Mass-  Click here
English – Missing Poster – Click here
---
Friday 3rd July
Maths – Measures in the Home – Click here
English – Comic Strip –  Click here
---
Foundation Subjects
BBC Bitesize have MANY lessons for EVERY subject. Have a go at between 3-4 lessons throughout the week.
---
Topic Learning
Below are lots of questions to get you thinking, researching and learning about dinosaurs. Some questions may take the whole week to research, make and answer. Choose one that really grabs your interest and have a go each week!
What are the most commonly known dinosaurs?
Can you classify different dinosaurs? Think about carnivores, omnivores and herbivores.
Can you find out what the different dinosaur periods are and put them on a timeline?
Can you write instructions how you would look after a dinosaur?
What is a habitat? What is the habitat of a particular dinosaur?
Can you create your own dinosaur habitat?
Can you design and create your own model dinosaur?
What is a fossil? Can you recreate a fossil?
What is special about a spinosaurus?
Can you create a dinosaur poster?
Can you invent your own type of dinosaur?
Can you make a dinosaur foot print?
---
Reading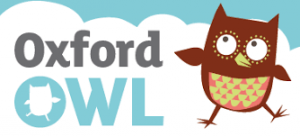 Oxford owl are offering free ebooks on their website. Use the colour band of you reading book at home to match the level of book you need to choose from the Oxford Owl website. You will need to get your parent to register and log in for the website to offer you lots of new reading material.
Reading is traditional tales this week so these stories will be familiar. Choose the difficulty level that suits you and give them a go!
Birds in Your Garden Reading Comprehension
Emperor Penguin Life Cycle Reading Comprehension
Hedgehogs Reading Comprehension
Minibeasts Reading Comprehension
Polar Animals Reading Comprehension 
Beach Habitat Reading Comprehension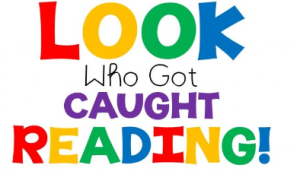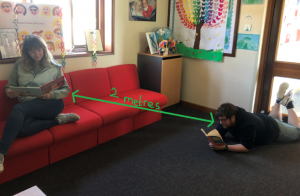 ---
Writing 
Poble 365 is a fantastic website to get your creative juices flowing.
Click here to enter the imaginative and exciting world of Pobble 365. This picture is a sneaky preview of the world you're about to enter…write some super sentences, paragraphs or stories. Remember our mantra: THINK IT, SAY IT, WRITE IT, READ IT! There are so many pictures and activities to explore so choose your favourite and give it a go!
---
Here are some handwriting top tips and activities to help you with those lovely letters.
Check out the video to see how each letter is formed. You don't have to watch every single one, just check out the ones you find tricky. The video is in alphabetical order.
Spelling Lists
We have now worked through all of the spelling rules for the year. You should now use this time to revisit old spellings you found tricky or choose from the high frequency/ tricky word lists below. Remember, the true test is how you apply these spellings in your writing. Choose between 7-10 spellings to learn each week and practise them creatively and use them in whole sentences too. Remember,  practise make PERMANENT
Planet Spelling Group:
Rocket Spelling Group
Stars Spelling Group
Click the spelling menu for more ways to practise your spellings!
Suggested Spelling Activities Click Here
Phonics Play is a fantastic website which focuses on spelling patterns and sounds. Phase 6 games are year two related but the phase 5 games are important to revise and master.
Get Caught Spelling
Fabulous
Giant

There
Enthusiastic
Careless

Accidentally
---
Maths
Here are some useful videos to help you remember our strategies for the four operations. You can use these to have a go at some of the activities in your homelearning pack or some of the tests I have linked to this website. Remember, TTRS is also an AWESOME tool to practise your timetable and division facts. We also have addition and subtraction facts you can practise learning off by heart! See below!
Subtraction Demonstration Video
These website links will transport you to a range of different activities you can use to practise the Year 2 maths skills. It's really important we can add, subtract, times and divide to help us solve problems and give answers to our questions. The journey to an answer is just as important as the answer itself!
IXL does have some free content, but then asks users to subscribe.
Learning your addition facts, subtraction facts, multiplication facts and division facts is really important. Use the tables below to get practising some of these!
Year Two should focus on the 2, 5, 10 and 3 times tables. I have put them all up incase you want to practise anymore but make sure you know the year two facts before you do!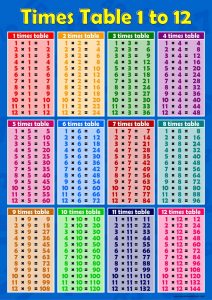 ---
Physical Education
AFPE (Assosiation for PE) are offering online PE lessons for the #ThisisPE movement. Check it out! 
---
Dream Jobs
| | | |
| --- | --- | --- |
| | | |
| Isla the Chef | Tommy the palaeontologist | |
---
Do you have a birthday coming up? Let me know!
---
VIRTUAL THUMBS UP
Who will be getting a thumbs up this term?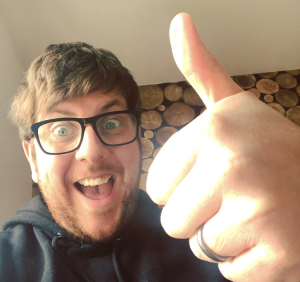 Lucy – Your art is incredible!
Isla – what a thoughtful and well planned letter!
Bella- Amazing effort in all of your learning
Tommy – Brilliant dinosaur research!
Alyssa – I loved your dino writing! Great job!
Christina – Amazing Tudor project!
Charlie – World Record Breaker!!!!!
Heidi – Fabulous T-Rex story
Lucy – Super spelling, reading and artwork! Wow!
Isla – Fantastic sketching!
George Y – Working hard with loads of history and maths!
Autumn – Great dinosaur research and sensational story writing!
---

WOW! Just look out our learning journey so far…
Isla's bossy letter to Juno! Fantastic!

Lucy has been busy!
Bella has enough maths to full her kitchen floor! And check out Bella's T-Rex!
Autumn is writing her very own chapter book and has designed her own dinosaur…Autumnasaurus!
Charlie has created his very own  giant dino footprint! He's also been busy writing and researching with a little help from his new friend, Hops!
 
Isla has been busy thinking about dinosaurs – designing dinos and footprints!
Lucy has been learning about the eye…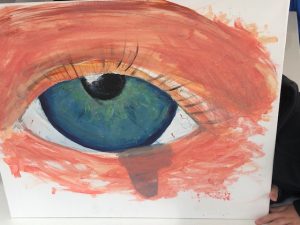 Heidi has been writing about a T-Rex chasing her! Check it out!
Charlie has completed the largest ever online art lesson with Rob Biddulphs! Check out his record breaking certificate!
Tommy has been busy doing his dinosaur research!
Bella is learning how to take care of a puppy!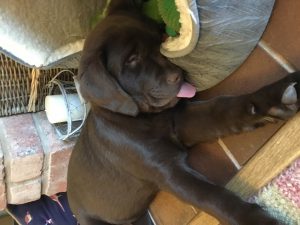 Wow! Check out Christina's Tudor town!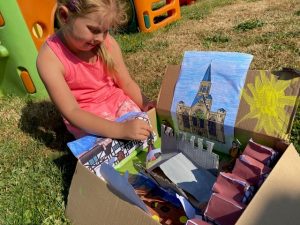 Great dinosaur writing, Alyssa!
Check out George's work! He has been busy!
 


---