Archived Messages Mr Welsh
Messages from Mr Welsh:
8th June 2020
As promised…new ukulele song!

---
Wednesday 15th July
Maths – Quarter past/ Quarter to  –  Click here
English – Write your first paragraph. What is your favourite topic? Why? What is your favourite piece of work in year two and why does it make you proud?
---
Thursday 16th July
Maths –   5 past/ 5 to –  Click here
English – Write your next paragraph. What are you hobbies and interests? What is your favourite thing to do, watch, eat, listen to?
---
Friday 17th July
Maths – Hours and Days – Click here
English – Write your final paragraph. What are you most excited about for year three? What would you like to learn? Have you got any questions for Miss Salt? Proof read and edit your whole letter.
---
---
Foundation Subjects
BBC Bitesize have MANY lessons for EVERY subject. Have a go at between 3-4 lessons throughout the week.
---
Topic Learning
Below are lots of questions to get you thinking, researching and learning about dinosaurs. Some questions may take the whole week to research, make and answer. Choose one that really grabs your interest and have a go each week!
What are the most commonly known dinosaurs?
Can you classify different dinosaurs? Think about carnivores, omnivores and herbivores.
Can you find out what the different dinosaur periods are and put them on a timeline?
Can you write instructions how you would look after a dinosaur?
What is a habitat? What is the habitat of a particular dinosaur?
Can you create your own dinosaur habitat?
Can you design and create your own model dinosaur?
What is a fossil? Can you recreate a fossil?
What is special about a spinosaurus?
Can you create a dinosaur poster?
Can you invent your own type of dinosaur?
Can you make a dinosaur foot print?
---
Check out the video to see how each letter is formed. You don't have to watch every single one, just check out the ones you find tricky. The video is in alphabetical order.
Spelling Lists
---
Physical Education
AFPE (Assosiation for PE) are offering online PE lessons for the #ThisisPE movement. Check it out! 
---
Dream Jobs
| | | |
| --- | --- | --- |
| | | |
| Isla the Chef | Tommy the palaeontologist | |
---
Do you have a birthday coming up? Let me know!
---
VIRTUAL THUMBS UP
Who will be getting a thumbs up this term?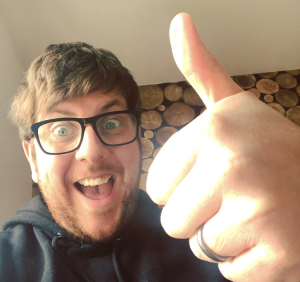 Lucy – Your art is incredible!
Isla – what a thoughtful and well planned letter!
Bella- Amazing effort in all of your learning
Tommy – Brilliant dinosaur research!
Alyssa – I loved your dino writing! Great job!
Christina – Amazing Tudor project!
Charlie – World Record Breaker!!!!!
Heidi – Fabulous T-Rex story
Lucy – Super spelling, reading and artwork! Wow!
Isla – Fantastic sketching!
George Y – Working hard with loads of history and maths!
Autumn – Great dinosaur research and sensational story writing!
---

WOW! Just look out our learning journey so far…
Isla's bossy letter to Juno! Fantastic!

Lucy has been busy!
Bella has enough maths to full her kitchen floor! And check out Bella's T-Rex!
Autumn is writing her very own chapter book and has designed her own dinosaur…Autumnasaurus!
Charlie has created his very own  giant dino footprint! He's also been busy writing and researching with a little help from his new friend, Hops!
 
Isla has been busy thinking about dinosaurs – designing dinos and footprints!
Lucy has been learning about the eye…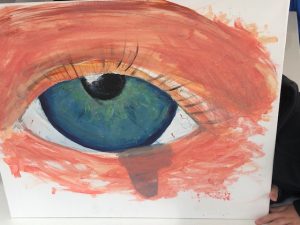 Heidi has been writing about a T-Rex chasing her! Check it out!
Charlie has completed the largest ever online art lesson with Rob Biddulphs! Check out his record breaking certificate!
Tommy has been busy doing his dinosaur research!
Bella is learning how to take care of a puppy!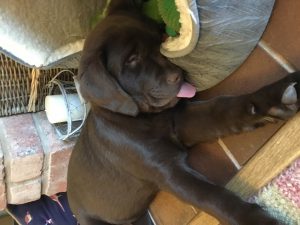 Wow! Check out Christina's Tudor town!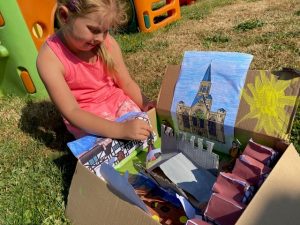 Great dinosaur writing, Alyssa!
Check out George's work! He has been busy!
 


---
5th June 2020
Hi everyone!

Check out Miss Salt's video up above – your brand new teacher! How exciting! I will upload a video in a few days – a video that involves Bob the ukulele and a brand new tune for you to enjoy! New learning for English and maths has been uploaded onto the learning zone and Miss Salt will be uploading a little task for you all in the next few days.
For those who are coming into school on Monday…I CAN'T WAIT TO SEE YOU! It will be so wonderful to see every single one of you.
29th June 2020
21st June 2020
Video Summary
Thank you for Juno's letters, keep sending them in if you haven't already!

English learning will follow a story this week. The story can be found in the day by day learning, read aloud by Mr Welsh.

Have a go at practising those small number facts in the maths section.
14th June 2020
Video Summary
THANK YOU to those who have sent in creative spellings! Keep them coming in!

Say hello to Juno, my basset hound! Write a persuasive letter to help me and Juno.

10th June 2020
Hi all – just a quick message! It has come to my attention that the link to Monday's English worksheet didn't match the activity. It was meant to be a noun hunt to help us understand what a noun can be but I had accidentally put on the wrong link ( I have sorted it out now though). Here is the right link to the noun worksheet should you want to complete it.  All the best guys!
June 5th 2020
Video Summary
Send me an update describing your dream job. Dream Job Worksheet

Send me a picture of some creative spelling for the spelling area.

Complete the grammar and punctuation activities but don't forget abiout Pobble 365 if you want to do some extended writing!
1.6.2020
Half Term Message
20th May 2020
17th May 2020
Anyway, below is lots of new learning for you to do day by day as well as some new art learning objectives and activities. Don't forget the BBC Bitesize lessons too, it would be great to hear that you guys have been doing other subjects like music, geography and computing. Have fun everyone and keep the email updates coming!
15th May 2020
Hello all!
I hope you've all had a super week! I will be adding the new learning on the learning zone on Sunday, ready for Monday.  There will be new English and maths tasks and also some NEW activities and ideas for our topic area, with a particular focus on art and design – so keep your eyes peeled.
Over the weekend I would like you to think of ten things that make you happy…here are mine…
Elodie, Mrs Welsh, my family, my best buddy Mr Flint, porkpies, clear blue skies, cups of tea, Juno my floppy eared basset hound, books and YOU LOT OF COURSE!!!
13th May 2020
10th May 2020
Hello there girls and boys!
Mr Welsh here, emailing from his home office with Elodie trying to close the laptop lid (not helpful!).
Another week has gone by and another week of smiling at all of the lovely work that has been sent through. If you didn't get in touch last week, I'd love to hear from you all and update my Wow Wall!
I am really missing you all. I'm sure we are all missing someone in our lives at the moment but remember, tough times don't last but tough people do and I know Year 2 are a tough bunch of cookies!
Check out the new learning! There is new English, maths, spelling, and reading comprehensions. Also, I'd love to see some science learning so use the BBC Bitesize link to find some juicy experiments!
Speak again soon!           Mr Welsh 🙂
13.5.2020
---
---
29.4.2020
Hello again I just thought I would write a midweek message! I hope all of your learning is going well? I've really enjoyed reading and seeing what you have been up to on my email.  With all this online learning going on, it's really important to remember our internet safety skills that we have learnt in school. A visit to the website thinkuknow is really helpful to remind us all how to be safe online. I have added a permanent link at the top of the page for you all to use.
Have fun with all of your super learning!
27.4.2020
Hi all – I have uploaded 3 reading comprehensions for you to carry out throughout the week. It is important we keep up those reading skills so have a read, answer the questions and perhaps think of your own questions you could ask. I will upload 3 new comprehensions each week for you to keep up those important skills.
24.4.2020
Hello hello, Year Two. How has your week been? Thank you to all of those who have sent me more learning; some of it is fantastic! I have uploaded some super writing on the Wow Wall so go and check it out for inspiration.
I'd love to hear from you all about what you're reading at the moment! Send some pictures of you reading – you can make these fun and unsual and I will put them in the 'Get Caught Reading' section!  I have also put on some new learning in the 'day by day learning' but have had a different idea for spellings…check it out!
I look forward to hearing from you all again – remember – GET CAUGHT READING!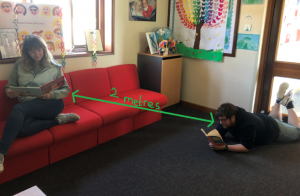 20.4.2020
Hello everyone! I hope you have had a lovely Easter. If this is the first time you've been on since before the Easter period, check out the previous messages on the link below.
As we start the new summer term I thought it would be a great opportunity to start our new topic! Our new topic is 'Horrible Histories' where we think closely about Kings and Queens from the past, their way of life and what it was like in different times. On this page, I have set different tasks for lots of different subjects that link to our new topic. They are a bit like our GANAS project ideas so get creative and have fun whilst learning along the way. Remember, any online learning you do, think about our important online safety rules.  If you have forgotten any of them, click here to look through them.
I have also set a short maths and English task for each day that you can complete. Your spelling, reading and multiplication practise should be happening regularly too so use the reading, spelling and maths areas on this page to keep those skills alive.
Please keep sending me updates by email so that I can post your success on this website. It is so great to see the different learning you are doing and even better for me to share your achievements with your friends on our WOW WALL! The WOW WALL is now at the bottom of the page and so is the virtual thumbs up!
Easter
Messages from Mr Welsh:
14.4.2020
Hello hello hello Year Two. I hope you have all had a lovely Easter so far, the sun certainly has been shining for you all! Do you know how I just love learning? Well, I thought I would learn a new instrument during the time we have to stay home and have got my very own ukulele! Check out my progress so far! I make a few mistakes, but remember, mistakes are marvellous when we learn from them! What new skills have you learnt this Easter? Have you got anything to share? If so, send me an email! Thanks to all those who have emailed me recently. I will be uploading NEW learning material from 20th April, so keep your eyes peeled!
Miss you all!
6/4/2020
Do something creative everyday; creativity is intelligence having fun!
3/4/2020
Well, the end of the spring term is here and what a funny one it has been. I am sad that I haven't been able to spend as much time as I usually would have with all of you. What makes me really happy is that you have taken all that we have learnt and used it to be my inspirational, independent learners. I have received so many wonderful emails of your wonderful learning and I can see all of your individual strengths shining though. Above all, you have all been smiling which is just perfect because we all know that what we learn with happiness, we never forget! I am not going to set new tasks over the next two weeks, instead I am going to ask you to read lots and choose some of the family learning from the family learning choice board. Enjoy every moment with your family and make magical use of all this spare time. Happy Easter everyone. I miss you all.
Mr Welsh
1/4/2020
Quote of the day " Learning is a treasure that will follow its pirate anywhere!"
I am so so SO impressed by everyone who has got in touch over the past few days. There are so many different types of learning going on and most importantly, everyone is smiling. Keep up the wonderful learning Year Two and check to see if you have a mention on the Wow Wall!
I have added some extra reading tests in the reading section; give them a go and remember to use the text to prove your answers. Don't forget the Day by Day Learning section that gives you a maths and English task you can have a go at each day.
Also, in our writing section there is a new image called 'Animal Town'. It is from Pobble 365 and is perfect for our Africa topic! Give it a go and send in any of your creative pieces of writing!
And finally, to cheer us all up, here is the wonderful Michael Rosen and his Chocolate Cake recount…
30/3/2020
Quote of the day " Fun is just another word for learning!"
Check out this week's learning journey below. Don't forget to send me any of your wonderful work so far! I am going to have a VIRTUAL THUMBS UP list for all those children getting in touch with super learning!
26/3/2020 
Hello again everyone,
I hope this message finds you all with a smile on your face and you have managed to have a go at some of the activities below. I have decided to set an optional daily task for English and maths that you can take part in to learn new skills. I will keep all the original activities and websites below and update the spelling lists because these are fantastic to keep our brains working! Also, don't forget Pobble 365, TTRS and IXL – they're great to keep those skills alive! Also think about the project ideas that are at the bottom of the page.  I miss you all so don't hesitate to email me any of your work that you're proud of! Thank you to those who have done so already! Take care children!
19/3/2020
Hello everyone!
Mr Welsh here, I hope you're well and ready for the journey ahead!  I have put together lots of useful websites and activities for you to explore as well as the packs you have all taken home. Have an explore and try and keep all of those learning skills alive! I will update my message regularly so please check into the website and keep your eyes peeled! Above all, use your extended holiday to smile, have fun and stay safe!