Year Three Learning Zone

Welcome to Year Three!
a.salt@richardclarke.staffs.sch.uk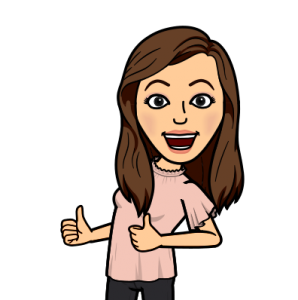 Hello lockdown legends!
I will be using Google Classroom to post daily home learning updates and activities. We will also be able to use the Google Meet feature for check ins during the week, to see each other and discuss learning activities. I am hoping to hold a Google Meet on a Monday, Wednesday and Friday at 9:45am starting from 11.01.21. The login details for Google Meet are in the front of the remote learning books. Please feel free to email me with any questions and I would love to see pictures of what you are getting up to at home!
https://classroom.google.com/
GANAS  PROJECT- LOCKDOWN IDEAS
This half term would have been the beginning of our GANAS project in school. This is still going to go ahead while you are learning from home and I would love for you to have a go and get creative! Our GANAS project in Year 3 is all around the theme of Greece. This is the children's opportunity to showcase their creative flare and think outside of the box. Below are some suggested activities but they are not compulsory. I would love to see lots of pictures of what you create so please email them to me!
In English we are focusing on the Iron Man and Ancient Greek Myths. Some suggestions for English include:
Write your own Greek myth.
Write a story about the Iron Woman – what will happen in your story?
Write a diary about the day to day life of a Greek.
History:
Create a timeline about the Greeks.
Design an Ancient Greek fact file.
Research about Greek Gods and Goddesses.
Design & Technology:
Create a Greek menu with a starter, main and dessert.
Make some Greek food at home and take pictures of your creations.
Create your own Iron Man – How tall will it be?!?!
Computing:
Create a powerpoint about Ancient Greece.
Create a fact file on Microsoft Word about a Greek God or Goddess.
PE:
Invent your own event for the Olympics and write the rules of your event.
Create a powerpoint about the origins of the Olympic games.
Art:
Create your own Greek vase.
Design your own Parthenon using different materials.
Design your own Greek God or Goddess.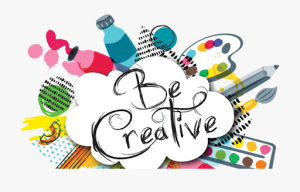 I can't wait to see your amazing creations!!
Y3 WALL OF FAME

Maisie and Lola used their instruction writing in English to put together a foil Iron Man – what a great idea! They have been working very hard at home this week – keep it up girls, I am very proud of you both!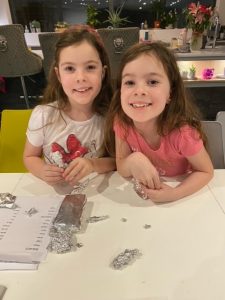 Autumn has been very creative with her instruction writing this week and has made a booklet. Fantastic instructions Autumn, you have used lots of imperative verbs and some adverbs!
Naia has been busy completing her colourful  rainbow and wordsearch which is all about French colours. Well done Naia!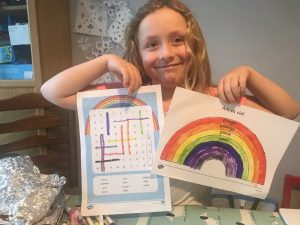 Alyssa has begun making an enormous Iron Man out of cardboard – WOW!!! It is huge! I am so excited to see the finished product.
Tommy has done a wonderful character description wanted poster all about the Iron Man – great to see Tommy!
William has been very creative on Minecraft and has made a brilliant Iron Man. Fantastic William – I love the detail and the size of it!
Charlie has done a fantastic character description with lots of wonderful adjectives and similes! He has also been practicing his cross hatching which looks brilliant!
Wow! It looks like Naia has been very busy creating an amazing Iron Man! I love the detail on the Iron Man's face. Super Naia!
Autumn has been making some delicious Greek food – lamb koftas, tzatziki and feta salad. Looks like we have got a chef in the making!!  I am very impressed with Autumns character description and wonderful cross hatching in art too!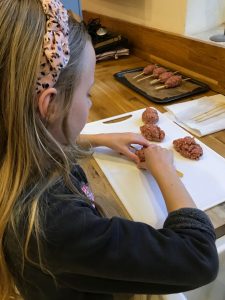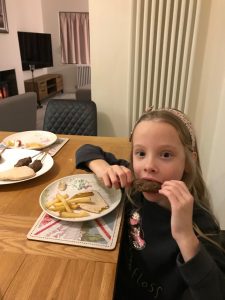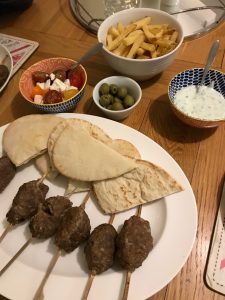 Alyssa has created some wonderful similes about the Iron Man. I love how you have included lots of fantastic adjectives in your similes too.
Toby has finished the book Grandpa's Great Escape which was over 400 pages long! Well done Toby! Keep up the fantastic reading.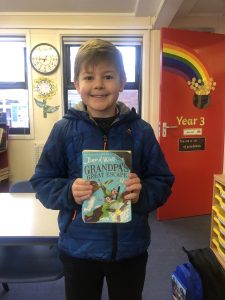 I have uploaded some curriculum documents to the curriculum area for you to view.