Year Three Learning Zone

Welcome to Year Three!
a.salt@richardclarke.staffs.sch.uk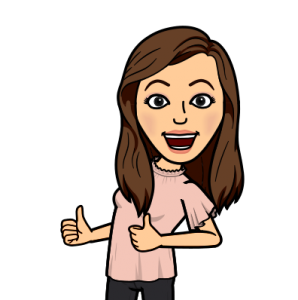 Summer activities!
Please log onto Google Classroom to see Year 3 Summer activities. Your Google Classroom log in details are in the back of your home learning books!
Hello lockdown legends!
I will be using Google Classroom to post daily home learning updates and activities. We will also be able to use the Google Meet feature for check ins during the week, to see each other and discuss learning activities. I am hoping to hold a Google Meet on a Monday, Wednesday and Friday at 9:45am starting from 11.01.21. The login details for Google Meet are in the front of the remote learning books. Please feel free to email me with any questions and I would love to see pictures of what you are getting up to at home!
https://classroom.google.com/
GANAS PROJECT SHARE!
Today we have shared our GANAS projects – Y3 have all made lots of amazing creations, I am SO impressed!
Incase some of the videos and presentations do not work, I have linked them below!
GANAS  PROJECT- LOCKDOWN IDEAS
GANAS UPDATE: THERE WILL BE A GANAS PROJECT SHARE ON FRIDAY 26TH FEB.
This half term would have been the beginning of our GANAS project in school. This is still going to go ahead while you are learning from home and I would love for you to have a go and get creative! Our GANAS project in Year 3 is all around the theme of Greece. This is the children's opportunity to showcase their creative flare and think outside of the box. Below are some suggested activities but they are not compulsory. I would love to see lots of pictures of what you create so please email them to me!
In English we are focusing on the Iron Man and Ancient Greek Myths. Some suggestions for English include:
Write your own Greek myth.
Write a story about the Iron Woman – what will happen in your story?
Write a diary about the day to day life of a Greek.
History:
Create a timeline about the Greeks.
Design an Ancient Greek fact file.
Research about Greek Gods and Goddesses.
Design & Technology:
Create a Greek menu with a starter, main and dessert.
Make some Greek food at home and take pictures of your creations.
Create your own Iron Man – How tall will it be?!?!
Computing:
Create a powerpoint about Ancient Greece.
Create a fact file on Microsoft Word about a Greek God or Goddess.
PE:
Invent your own event for the Olympics and write the rules of your event.
Create a powerpoint about the origins of the Olympic games.
Art:
Create your own Greek vase.
Design your own Parthenon using different materials.
Design your own Greek God or Goddess.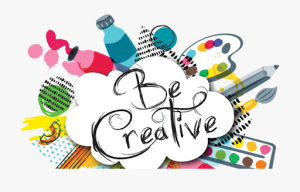 I can't wait to see your amazing creations!!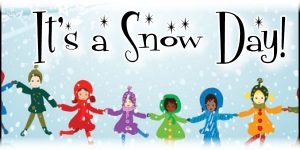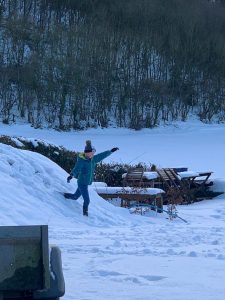 George had fun in the snow with his new puppy Rocco!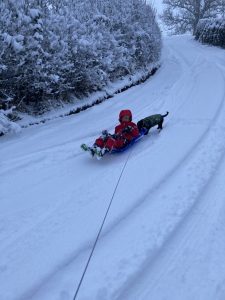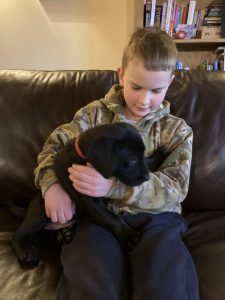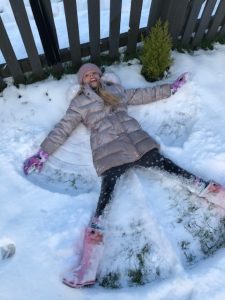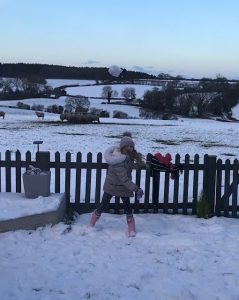 Y3 WALL OF FAME

World Book Day!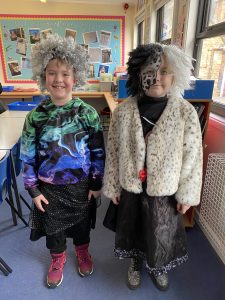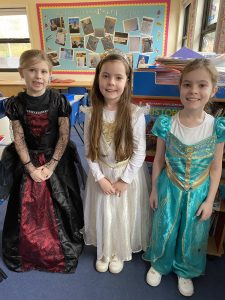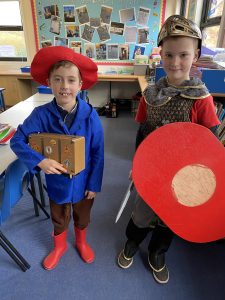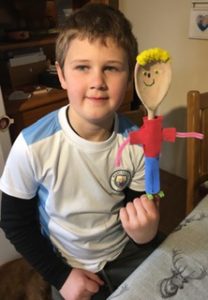 William has decorated a spoon to look like George from George's Marvellous Medicine by Roald Dahl.
We our exploring a new book in English called The Tin Forest. This week we have been focusing on the main character. We have been thinking of adjectives to create expanded noun phrases, we have been using a thesaurus to find some WOW words and we have been creating similes to describe the main character.
Tommy has created a wonderful list of adjectives and thought of some brilliant similes to describe the Old Man.
Zipline Challenge!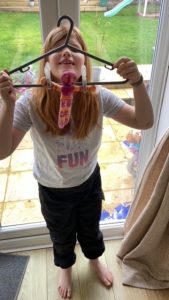 Isla has created Tiger Treats theme park!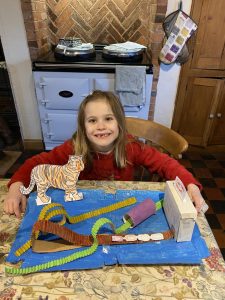 Anais has created this fantastic model of her theme park.
Our learning this week has been based on theme parks. We have been researching theme parks, using an atlas to find Merlin attractions and plotting them on a map, designing our own theme parks which we have then created fantastic setting descriptions about! Today we have actually made our theme parks! Lucy has created a ride called 'over the rainbow.' It looks fantastic Lucy!
Jack has made an Iron Man out of clay at home! Wonderful!
William has been out for a walk this morning with his dog Digby. It was very icy!
Christina has been bird watching and spotted a beautiful swan!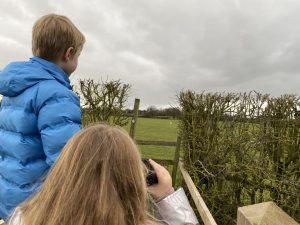 This afternoon, we have been using Rob Biddulph's online art lessons to help us draw our very own robot/Iron Man.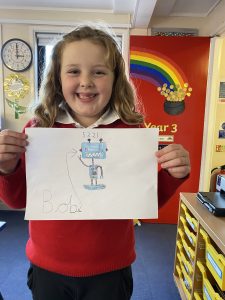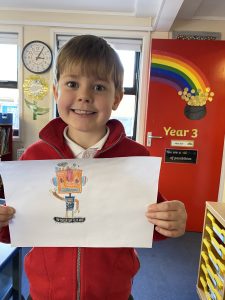 "Lets Chalk About it" for children's mental health week: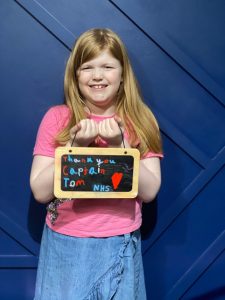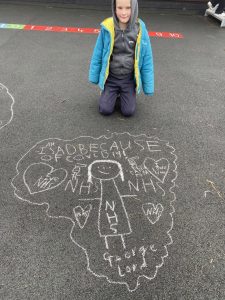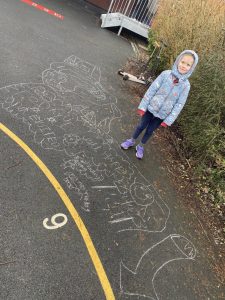 In maths this week, we have been learning all about money. Alyssa has been making different amounts of money!
Erin is raising money for a Diabetes charity through a daily rowing challenge! She has also been busy creating a picture in the style of Michelangelo and creating a fabulous suspenseful paragraph. Super Erin!!
Lacey has used our lessons on letter writing last week and has been writing a letter over the weekend to the Prime Minister. Lacey's letter is all about trying to stop people from cutting trees down to help our planet. Well done Lacey!
Year 3 have been writing letters this week to the council to try and convince them to dig the Iron Man up and let him live! Anais has done a fantastic letter, she has included lots of conjunctions and fronted adverbials.
Autumn has been very creative this week and has drawn a fantastic picture of a dog! She has even used shading which we have been looking at in our art lessons.
We have been looking at the prefixes -un and -dis in English today. Here are some of Y3's creative ways of writing prefix words…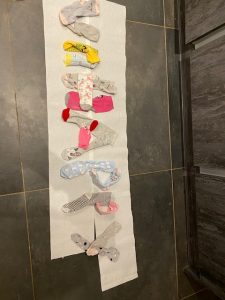 Lacey has designed and coloured in her very own Greek vase – I love all of the beautiful colours! Lacey has also been busy with some fantastic writing in English where we have been focusing on fronted adverbials.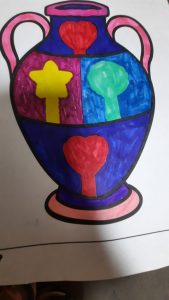 Lola has been busy making Lamb Koftas with her Dad for the whole family! They look great Lola!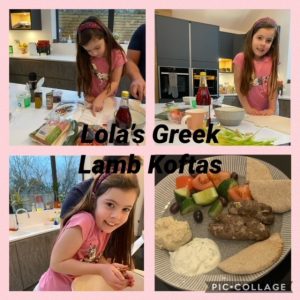 Charlie has made a life size Iron Man – it looks fantastic Charlie!!
Tommy has been working hard at home and created some wonderful instructions all about how to assemble the Iron Man. He has also been practicing multiplying two numbers together using the column method – well done Tommy!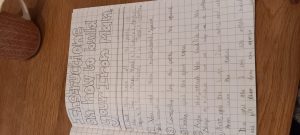 Robbie has been working so hard and sends me his fantastic work every day! This morning I received a lovely picture of him holding his English work. Robbie has thought of lots of fronted adverbials to include in his sentences – brilliant Robbie!
Anais has been very busy making a 3 course Greek meal! First she designed her own Greek menu, adding illustrations and then became a chef! It all looks delicious Anais, well done!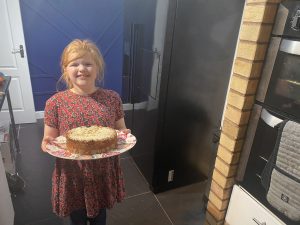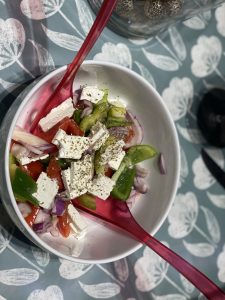 Isla has had Snowy the guinea pig helping her plan out her work for the day. Snowy looks very cuddly!
Maisie and Lola used their instruction writing in English to put together a foil Iron Man – what a great idea! They have been working very hard at home this week – keep it up girls, I am very proud of you both!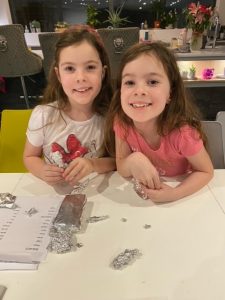 Autumn has been very creative with her instruction writing this week and has made a booklet. Fantastic instructions Autumn, you have used lots of imperative verbs and some adverbs!
Naia has been busy completing her colourful  rainbow and wordsearch which is all about French colours. Well done Naia!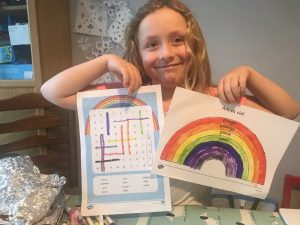 Alyssa has begun making an enormous Iron Man out of cardboard – WOW!!! It is huge! I am so excited to see the finished product.
Tommy has done a wonderful character description wanted poster all about the Iron Man – great to see Tommy!
William has been very creative on Minecraft and has made a brilliant Iron Man. Fantastic William – I love the detail and the size of it!
Charlie has done a fantastic character description with lots of wonderful adjectives and similes! He has also been practicing his cross hatching which looks brilliant!
Wow! It looks like Naia has been very busy creating an amazing Iron Man! I love the detail on the Iron Man's face. Super Naia!
Autumn has been making some delicious Greek food – lamb koftas, tzatziki and feta salad. Looks like we have got a chef in the making!!  I am very impressed with Autumns character description and wonderful cross hatching in art too!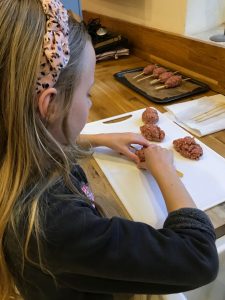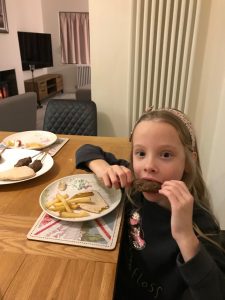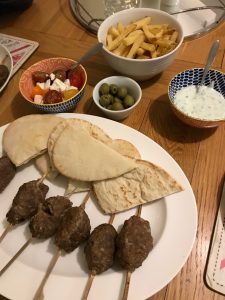 Alyssa has created some wonderful similes about the Iron Man. I love how you have included lots of fantastic adjectives in your similes too.
Toby has finished the book Grandpa's Great Escape which was over 400 pages long! Well done Toby! Keep up the fantastic reading.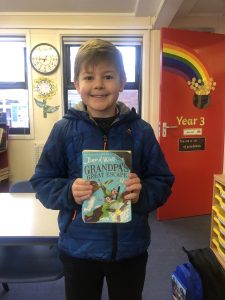 I have uploaded some curriculum documents to the curriculum area for you to view.