Eco Schools
Hi
I'm Mrs Read and I am the eco coordinator at the Richard Clarke First School.
We are currently working towards our Eco Schools silver award and are hoping to eventually gain the prestigious Eco School Green Flag in the future.
Usually, we form an eco team consisting of children from each class but as this is proving difficult this year, we are taking on whole school projects instead.
One of which is the RCFS Litter Picking Club! Each weekend, a different child from each class will be taking home the class litter picker and letting us know how much litter they have managed to collect and remove from our beautiful surroundings.  I will be reporting weekly on the amount of litter collected by each class to see which class will win the coveted 'Litter Heroes' award at the end of term!
Our current class leader is Year 4!
Take a look at our litter picking wall of fame.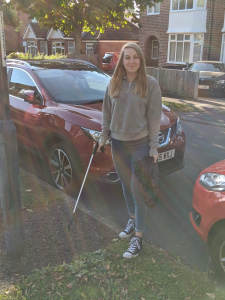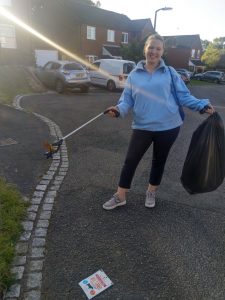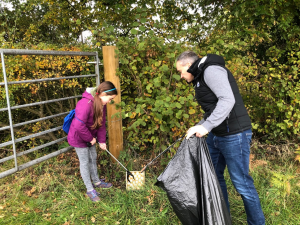 Healthy Eating week 2020
During healthy eating week, we took on the BNF's challenges. At home, we were challenged to eat a rainbow! These are some of the foods that we tried:
Red: Tomato, pepper, strawberries, apples, cherries
Orange: Pepper, satsumas, carrots, peaches, butternut squash,
Yellow: Bananas, sweetcorn, lemon,
Green: Broccoli. spinach, peas, grapes, cucumber, brussel sprouts, kale
Blue: Blueberries,
Purple: Aubergine, blackberries, prunes,
Pink: Watermelon, raspberries
White: Potato, onion, cauliflower, parsnips
We also took part in physical activity together with our families. Across the school, we went on bike rides and hikes; we played golf, tennis, football and hockey and flew kites, we have been busy!
These are some comments from the children about what we learnt in school.
"Drink milk as calcium is great for your bones"
"Do exercise every day"
"Drink lots of water"
"Be kind to yourself"