Special Educational Needs at Richard Clarke and Equality, Diversity and Vulnerable Groups
What are special educational needs?
'A child or young person has special educational needs if he or she has a learning difficulty or disability which calls for special educational provision to be made for him or her.  A learning difficulty or disability is a significantly greater difficulty in learning than the majority of others of the same age. Special educational provision means educational or training provision that is additional to, or different from, that made generally for others of the same age in a mainstream setting in England…. Health care provision or social care provision which educates or trains a child or young person is to be treated as special educational provision.'  Code of Practice 2015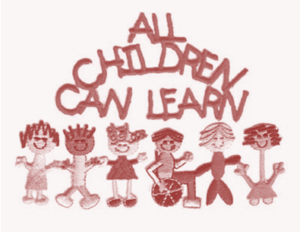 Our Commitment
Richard Clarke First School is committed to an enjoyable and inclusive education which offers all pupils the chance to succeed, regardless of ability.  There is a commitment to meet the diverse needs of every child in every classroom, this includes children that fall within the four areas of need outlined in the SEND Code of Practice (2015).  Additional support is provided when required with the intention of increasing access to the curriculum by removing barriers, raising attainment, encouraging ambition and improving skills.
What should I do if I think my child may have special educational needs?
If you have concerns then please firstly discuss these with your child's teacher.  This then may result in a referral to the schools SENDCo (Special Educational Needs and Disabilities Co-ordinator) whose name is Mrs K. Hanson and whose contact details are 01283 840206 or via email: SENDCO@richardclarke.staffs.sch.uk
You can visit the Staffordshire Marketplace to find Staffordshire's Local Offer:
The Staffordshire Marketplace is an online directory of local care, support and wellbeing services, activities and events across Staffordshire aimed at the whole family.
Launched by Staffordshire County Council the Staffordshire Marketplace makes it easier for people to find and access support and wellbeing services from hundreds of organisations, all in one place. Staffordshire Market Place (Staffordshire Local Offer)
---
Equality, diversity and vulnerable groups
Public Sector Equality Duty (PSED)
Equality Information and Objectives 2019
---
Special Educational Needs Documents