Jackie Reeves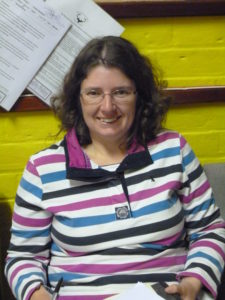 Governing Body
Individual Governor Profile
Type of Governor: Co-opted
Reasons for becoming a Governor: RCFS has provided my daughter with a great start to her school years, which has given her great confidence and an enthusiasm to learn. I feel that the teaching which she has received has always been at the highest level, due to the level of commitment of the staff. 
As well as helping my daughter with her education, I felt that I would like to help the school too and to further understand the inner workings of the educational process. Hence when the opportunity to be a school governor arose, I thought that it would be an interesting proposition and would give me the chance to get to know the school better.  The vacancy had arisen on the finance and premises committee, which also gave me the opportunity to offer any skills that I had gained during my career within financial management to the school. 
I have only been a governor since November 2013, so the first half year has been a big learning curve. I hope to be able to contribute positively to the governor team over the next three years and look forward to getting involved with the further development of the maths teaching within the school, particularly given the new curriculum from September 2014.  
Subject link: Maths
Background Information:  I have two children- one currently in year 2 at RCFS and my youngest due to start school in 2015.
I have been a qualified Chartered Accountant for 14 years, working in a professional practice as an auditor, initially for KPMG and then for Baker Tilly. 
I also get involved with independent reviews on a number of charity club accounts for Staffordshire Young Farmers, alongside my husband, who is also trained as a Chartered Accountant.
I went to school through the Uttoxeter school system, attending both Oldfields and Thomas Alleynes, after which I went to Keele University to gain a degree in Geography and Mathematics.