John Hough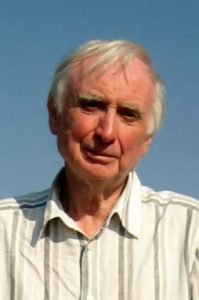 Governing Body
Individual Governor Profile
Type of Governor: Local Authority Governor (currently Chair of Governors)
Reasons for becoming a Governor: I became a parent governor at RCFS when my son was in Year 3. When my term expired, I agreed to stay on until I felt that I had no more to contribute.  My son is now 25, with a clutch of degrees and an attitude to learning which he owes to RCFS, and I am still a governor. I now realise that being a school governor is a very long-term commitment; every issue that is satisfactorily addressed mutates into a new challenge.
Subject link: ICT, P4C, Data Tracking, Community Cohesion
Background Information: I trained and worked as an Aerodynamicist at the Royal Aircraft Establishment, Farnborough in the 1960s. Subsequently, I joined Rolls-Royce in Derby where I became Head of the Operational Research Department, a consultancy group specialising in mathematics, statistics and investment modelling.  I eventually graduated into the obscure role of Corporate Executive (Strategy Formulation).  My entire career at Rolls-Royce spanned 40 years, but seemed much shorter.   
Additional Information: I have lived in Abbots Bromley since 1983 and have been associated with RCFS for much of this time.  Marilyn and I have a son born and raised in the village, and I also have a son, daughter and grand-daughter from an earlier life. I love walking in beautiful Staffordshire, taking photographs and listening to jazz and classical music. I also maintain my professional skill-set, and my mental muscles, by doing various data and investment analyses, pro bono of course, for a church charity in Derby.